We want you to love our leggings as much as we do.
We know that trying new legging brands can feel risky. Our Try, Then Buy Program takes the risk out of the equation. We're able to offer this program because our leggings are amazingly durable. Since they are made from recycled plastic, they won't fade or pill after repeated washings. Unfortunately, these leggings tend to fit tighter before they are washed.
Our Try, Then Buy Program allows you to try on previously washed leggings in a few sizes, so you know which size will fit you best before you buy! The cost is $1 for two weeks of unlimited use. At the end of the two weeks, you can choose to buy a new pair or return your rentals. If you choose to buy, your $1 rental fee will be deducted from the cost of your new pair of leggings.
Try, Then Buy in 5 Easy Steps
1 - Let us know you want to participate! The Try, Then Buy Program is currently only available through an ecoimagine micro store. Check out our event schedule for a pop-up event near you or email us at shop@ecoimagine.com to let us know that you want to participate and we will work with you to make arrangements for pick-up at a micro store.
2 - Select 2 or 3 sizes to try in the store or at home. You can use the size guide to give you some ideas of how the leggings will fit. We compared several major brands to help you determine your size.
3 - Pay $1 for the two week rental and provide your contact information. You can pay by cash, credit, paypal or venmo. We ask for your driver's license and an email address so we can document the rental in our system and so we can contact you if rentals are not returned on time. If leggings are not returned, you will be charged the full retail cost of the leggings.
4 - Spend up to 2 weeks trying them out! Feel free to wash them, but do not put in the dryer! Hang dry only.
5 - Once you decide to purchase a new pair or return the pair you have, email us at shop@ecoimagine.com to arrange the return or exchange at an ecoimagine micro store. We will provide instructions via email. If you decide to buy a new pair, we will send you a draft order (minus the $1 rental fee) so you can complete your purchase. You can pick-up your order at your convenience in-person at a pop-up event, at the micro store in a pick-up box or we can ship them to you. If you decide to return them, that is fine too. We will assign you a pick-up box number and lock code by email.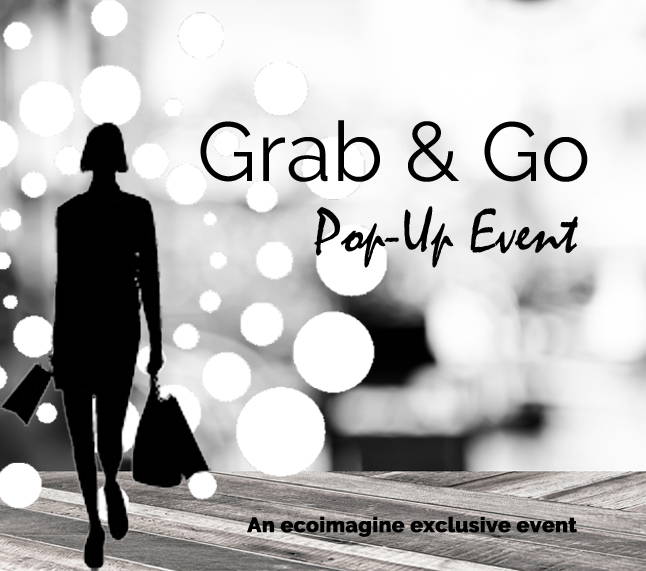 Legging Styles Available Through the Try, Then Buy Program
Please note that the style you try on through the program, will be based on availability.
We will do our best to match the rental with the style you wish to buy.