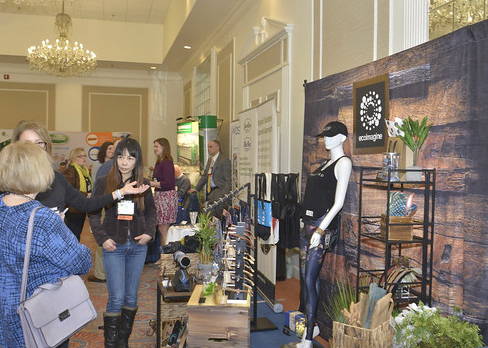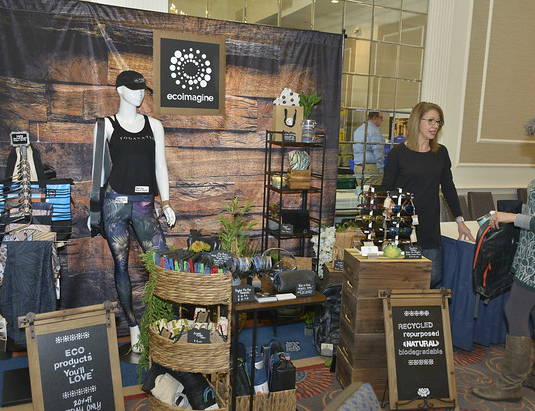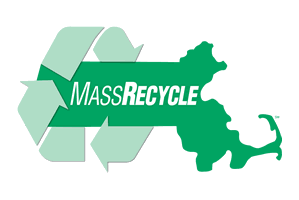 Check out ecoimagine's amazing assortment of eco products at MassRecycle's 2019 Recycling Summit on Monday, March 25th at the Sheraton in Framingham.
We will be displaying dozens of high quality, hand-crafted items made from recycled, repurposed and biodegradable materials.
Imagine leggings made from recycled plastic bottles, bracelets made from cork and recycled flip flops, backpacks made from repurposed bicycle tubes, totes and bike panniers made from vinyl banners and so much more!
Why imagine when you can see it for yourself?
Visit us at booth #2.
All items will be available for sale at 20% off for one day only!
If you see it, you'll like it.If you want it, then get it.
Recycled. Repurposed. Reimagined. eco products you'll love.™
Enjoy 20% off all eco products all day long!

What We'll Have on Display and for Purchase
Leggings
made from recycled plastic bottles
Tank Tops
made from bamboo and recycled polyester
Sunglasses
made from recycled plastic, bamboo, rosewood and zebra wood
Yoga mats
made from rubber trees
Yoga towels
made from recycled plastic bottles
Yoga blocks
made from cork and recycled foam
Cycling Panniers, Saddle Bags and Frame Bags
made from repurposed bicycle tubes and vinyl banners
Backpacks, Crossbody Bags, Totes and Wristlets
made from cork, repurposed bicycle tubes and vinyl banners
Bracelets
made from cork and recycled flip flops