ecoimagine Lexington Micro Store
Browse Local. Shop Online. Pick-up In Store.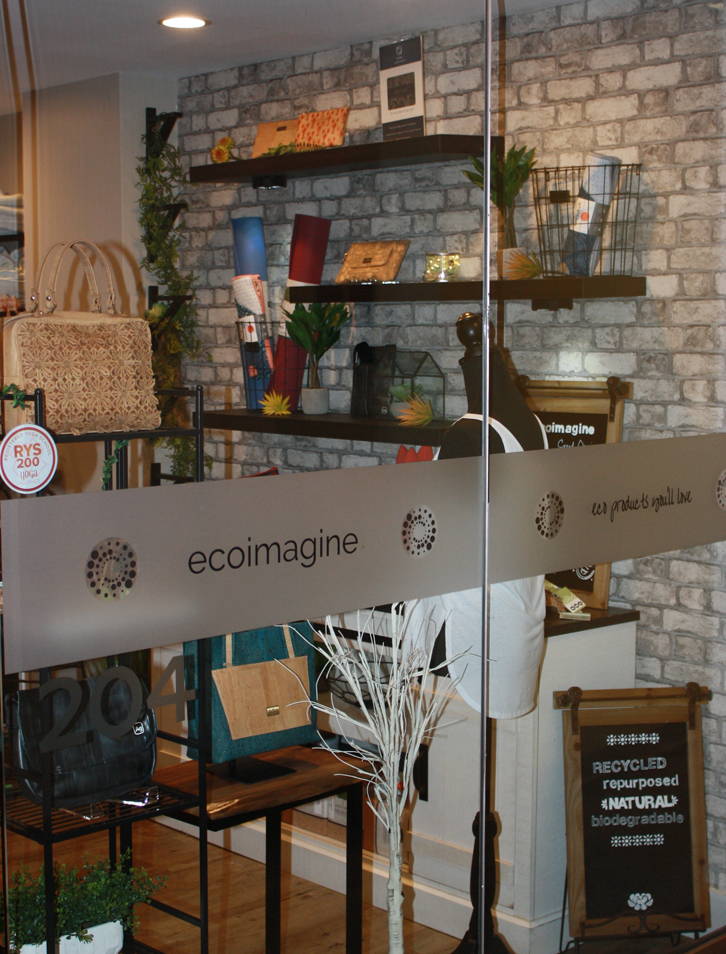 A micro store™ is a miniature storefront primarily used for displaying items and storing online purchases for pick-up. Micro stores combine the best aspects of online and offline shopping into one shopping experience.  Visitors can begin window shopping offline at a local micro store or online by viewing customer reviews, high definition photos, videos and detailed product information, including how the product was made and where.  Whether you choose to start online or offline, once you are ready to make a purchase, you simply go to ecoimagine.com to order the item online and choose in-store pick-up. You will be notified by email when your order has been fulfilled. A separate email will be sent that states your pick-up box number and 4-digit lock code.
We hope you enjoy your shopping experience with ecoimagine. We look forward to bringing you the best in customer service no matter how you to choose to shop. 
Pick-Up Online Orders at our Downtown Lexington Micro Store 7 Days a Week
ecoimagine is excited to offer in-store pick-up 7 days a week at our Downtown Lexington Micro Store™ located at 1762 Massachusetts Avenue, Suite 204, Lexington, MA 02421. 
We are just inside the glass doors of Lexington Power Yoga. 
Pick-Up Hours are as follows: 
Sunday          9am to 12pm and 4:30pm to 5:30pm 
Monday         9am to 12pm and 4:30pm to 7:30pm 
Tuesday         9am to 12pm and 4:30pm to 7:30pm 
Wednesday  9am to 12pm and 5:30pm to 7:30pm 
Thursday       9am to 12pm and 4:30pm to 7:30pm 
Friday             9am to 12pm 
Saturday        9am to 12pm and 4:30pm to 5:30pm   
Due to the small footprint of our micro stores, ecoimagine is able to minimize waste, energy and resources which translates to savings for you, the customer. 
How In-Store Pick-Up Works
Simply select in-store pick-up when making your online purchase at ecoimagine.com.  You will receive an email when your purchase is ready for pick-up. You will also receive an email with your pick-up box name and 4 digit lock code.
Once you arrive at the ecoimagine micro store™ on the 2nd floor of 1762 Massachusetts Avenue, walk through the glass door for Lexington Power Yoga. On your right, you will see the ecoimagine display and the dark brown pick-up box cabinet. Find your pick-up box. The number is located on the latch. Then enter your 4 digit lock code. 
Once you have retrieved your items, sign the pick-up slip located in your pick-up box and then place it back in the box. Put the lock back on and you're done!
If you have any problems or questions, while you are there, contact us at ecoimagine. Our email address is info@ecoimagine.com and our phone number is: 781.879.6222. 
We hope you enjoy shopping with ecoimagine.
For comments or suggests, email us at info@ecoimagine.com.